13th July 2017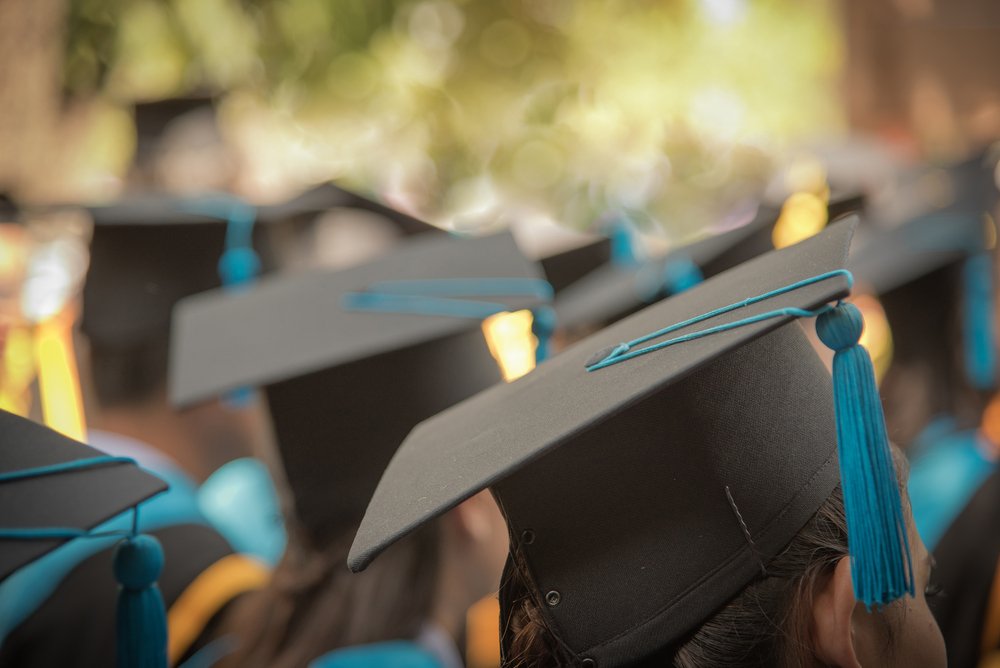 Kate Wills, a student at the University of Lincoln has recently completed a three year sponsored scholarship programme at WEALTH at work. This programme was put together as a result of both the University's and WEALTH at work's shared interest and commitment to the development of educational needs.
Over the course of the programme Kate has taken part in three work placements and contributed to a range of projects. After showing particular interest in pursuing a career in marketing, Kate was placed within the marketing department and has developed her skills in this area.
Kate has recently graduated with a First-Class Honours degree in Business Studies. Her plans now that she has finished University include moving to London and attaining a marketing position.
Jonathan Watts-Lay, Director, WEALTH at work, a leading provider of financial education, guidance and advice in the workplace comments; "We are passionate about equipping the next generation of professionals with the skills needed to enable them to thrive in the workplace. We are very happy with the scholarship which has proven beneficial for both Kate and WEALTH at work.  We are confident that her experience will be valuable for her career and wish her all the best in the future."
He continues; "We are also pleased to announce that we will be continuing the scholarship programme and supporting another University of Lincoln student throughout their degree. We look forward to welcoming them to the team."
Kate also comments; "How time flies – I cannot believe this experience has come to an end. I have really enjoyed my time at WEALTH at work and have learnt a great deal from the people that I have had the opportunity of working with. The skills that I have developed will be useful for my future career and I am grateful for this opportunity. I would like to thank everyone who has been involved in making my experience great."
Ian Hodson, Reward Manager at the University of Lincoln added; "We are thrilled to see how successful the sponsorship program has been for Kate and WEALTH at work. At the University of Lincoln, we are committed to ensuring that our students leave us industry-ready and believe that our partnerships provide them with the practical experience needed in the workplace. This programme will undoubtedly assist Kate in her future career and I look forward to seeing future students benefit from this scholarship".
For more information, please contact us.
IMPORTANT – External links please read: Virus status
*Contents of links to external websites
Links to websites external to those of Wealth at Work Limited  (also referred to here as 'we', 'us', 'our' 'ours') will usually contain some content that is not written by us and over which we have no authority and which we do not endorse. Therefore please be aware that we do not accept responsibility for the content of any third party site(s) except content that is specifically attributed to us or our employees and where we are the authors of such content. Nor do we endorse any organisation or publication to which we link and make no representations about them.
Investment decisions
Please note that the content of this website including any external articles to which it links are not financial advice and must not be relied upon to make investment decisions.  Further, please note that investments can fall as well as rise and that if investing you may get back less than you originally invested.
Subscription only sites
Where we have been quoted in an article or we are the authors of an article held on a third party website we may provide a link to that site, even though it is a subscription only publication.  Please note that by doing so we are not advertising the subscription nor are we suggesting that you should subscribe. We are merely providing a link for those people who already have a subscription should they wish to read the article. If you do not have a subscription then often only the first lines of an article may be available to read. You should not rely on that limited content to form a view of what the whole article may say or conclude. Often a headline or an excerpt of an article are not representative of the article in full. Reading a part only and/or out of context may be misleading and must not be relied upon.