Take our survey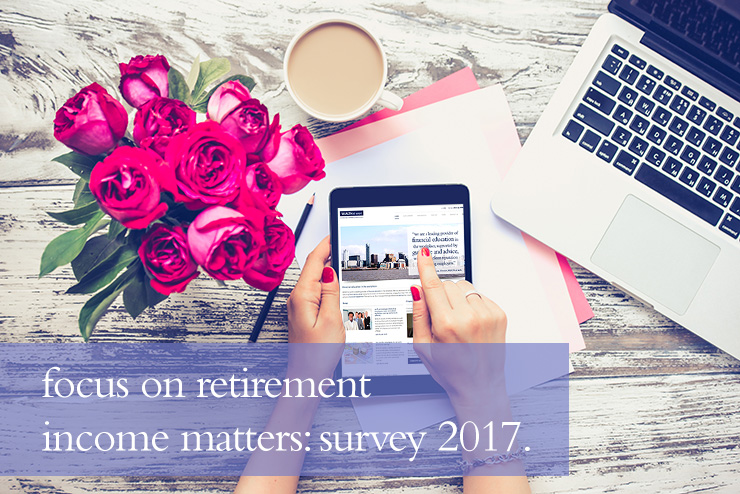 The pension changes revolutionised the world of retirement income and individuals now have greater control over their future plans – but with this comes increased risk and responsibility for both employer and employee.
With this in mind, we have set out to investigate what support is available in the workplace to help employees understand how to make the most of their finances throughout their career, in order to optimise their income at-retirement.
In association with the University of Lincoln and the Pensions Management Institute, we are conducting a survey with a range of UK companies, to investigate what practices employers are adopting to help support their employees in both the saving and retirement stages.
We hope you can take a few minutes to complete the survey. It is split into three key sections and should take you no more than 10 minutes to complete. Please note that this survey is only relevant for employers who offer defined contribution (also known as money purchase) schemes. All of your answers and personal information will be kept anonymous and will be used for research purposes only.
We appreciate your willingness to participate and value your feedback, and we will forward to you a complimentary copy of the report following our findings.
If you would like to see the report findings from last year, please click here.
Take our poll
Since the pension changes we have seen a rise in employees wanting to transfer their defined benefit (DB) pension scheme into defined contribution (DC) pensions.
However, transferring from a DB pension scheme can mean that employees will be giving up valuable guaranteed benefits and they might find themselves worse off.
Partial transfers could be a good option and middle ground for employees torn between sticking with a guaranteed income and transferring all of their benefits.
Do you offer employee's partial transfers within your defined benefit pension scheme(s)?