What our corporate clients say.
Please click on a tab below to see what our clients say about us.
BP
BT
Causeway
iPSL
Jones Lang LeSalle
Kier
Marks & Spencer
PMI
Schroders
Scott Bader
Thomson Reuters
Three
University of Lincoln
Victrex
Volvo Group UK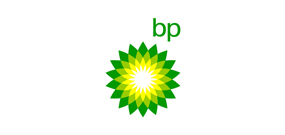 "BP selected WEALTH at work after a rigorous tender process because of their proven delivery expertise in providing financial education in the workplace. In addition to financial education, we have used the pension expertise WEALTH at work has to advise employees on their DB pension benefits as part of a major review of our entire benefit offering."
Peter Lay, Communications Manager, BP
In the first quarter of 2011, BP commissioned WEALTH at work to run a pensions education programme for those employees who were identified as most likely to be impacted by the tax changes. The aim of the project was to inform and educate these employees on the pension changes announced in October 2010, and the potential impact of these changes. The education programme involved the delivery of 33 seminars across 4 sites, webinars and webcasts, together with financial guidance clinics and strategic investment advice from WEALTH at work's strategic investment planners.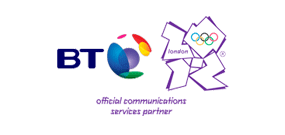 "We have worked with WEALTH at work for a number of years, and they have helped us not only to put together and deliver highly engaging seminars, but supported this with an online capability to help BT employees through their decision making process. This complements our own pensions modelling tool by giving specialist information about relevant issues such as state benefits and capital investment. The research we conducted highlights how much the retirement planning seminars have benefitted our employees financial wellbeing and we hope to continue to build on this in the future."
Kevin O'Boyle, Group Head of Pensions & Benefits, BT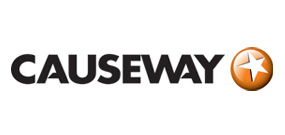 Financial wellbeing paramount at Causeway Technologies
Causeway Technologies recognise that the physical and mental wellbeing of their staff has a significant impact on the effectiveness of their business and the overall achievement of their strategic objectives.
Following extensive research into the wellbeing issues experienced by Causeway staff, it was identified that financial wellbeing was equally as important to their people as physical and mental wellness. The decision was therefore made to deliver a program of financial education to all UK staff.
Fiona Buchanan, EVP Human Resources, Causeway comments, "After a detailed selection process, we selected leading provider – WEALTH at work as our partner to help us design and deliver a program of financial education seminars for all our UK staff. We considered a number of providers, but what stood out about WEALTH at work was their focus on providing tailored financial education to Causeway employees without their being an agenda to sell other products."
A program of seminars across Causeway's 3 UK sites was delivered. The seminars were designed to target employees who were either, just starting out on their career and facing challenges such as buying their first home, in the midst of their career and trying to balance work with their personal life or starting to give consideration to what retirement may look like for them.
The common objective was to assist staff in achieving personal financial wellbeing and to demonstrate how this may be supported through a greater understanding of the benefits available to them through 'Causeway Lifestyle'. Fiona adds, "Following the delivery of the first phase of seminars we had positive feedback from those staff that attended. Therefore, we are continuing to partner with WEALTH at work to deliver further seminars to those employees who have not yet had the opportunity to attend.
A number of staff have now also taken steps to make greater use of the benefits available to them and this has included an increase in the uptake of benefits such as Private Medical insurance, Childcare Vouchers and the Bikes to work scheme as well as some cases of increased contribution levels to the Causeway Pension Plan.
Following the success of the first education program, we are planning some further seminars linked with the Causeway Pension Plan renewal. These seminars will aim to help employees to review their retirement savings and take the opportunity to complete a review of their overall financial wellbeing.
We have found the way that WEALTH at work have partnered with Causeway Technologies to be very professional. Their approach of having a dedicated Account Manager and a team of specialists has worked very well.
In particular the effort WEALTH at work have put in to understanding our needs and culture and how they have translated this into a tailored financial education program for our employees has had a significant impact on the success of the program."
She continues, "And as such, I am delighted to confirm that Causeway won two of the most prestigious awards at the Benefits Excellence Awards 2014 including – Best Wellbeing Strategy and Best use of Benefits to Drive Business Strategy and would like to thank all of our partners and suppliers including WEALTH at work who have helped us to achieve this!"
Finally, Fiona comments, "We believe that the financial wellbeing of our staff is important and therefore we look forward to partnering with WEALTH at work in the future to continue to deliver a tailored financial education.

"From the start of our Financial Planning programme, WEALTH at work has been vital in delivering seminars throughout our 9 sites which are based up and down the country.
They have been able to adapt their educational seminars to suit our needs and tailor the financial education programme to suit the individual needs of our company and employees.  The lecturers are also extremely knowledgeable and skilled. The account manager and administrators are professional and friendly and the feedback we have had from our employees has been amazing. The sessions have helped our employees make some important decisions about their financial future."
Rebecca Noad, HR Manager, iPSL
"We have been running Share Save schemes for a number of years and over the last few years our employees have enjoyed some extremely successful maturities.  We therefore felt it was important to ensure that employees understood the choices available to them so that they could achieve the best possible financial outcomes for their circumstances.
We ran a number of our own financial education sessions but we realised these were relatively expensive for us to host and we were not gaining the engagement we wanted from our employees which is why we decided to change our approach.
We researched a number of providers to deliver financial education and chose to appoint WEALTH at work to help us with the education of our employees.
We chose WEALTH at work because they had worked successfully with a number of other organisations and they were able to provide some innovative solutions to help engage employees and communicate the key messages.
The financial education programme included webinars delivered by WEALTH at work, accompanied by an engaging animation and direct email invitations. This resulted in excellent employee take up – with 50% of those employees participating in the maturing Share Save attending a webinar.
Feedback from employees who attended a webinar was very positive and we were very pleased with the take up and level of employee engagement.
We believe this was a very valuable initiative for our employees and we will be looking to repeat the exercise for future Share Save maturities."
Sarah Ruggles, Head of Pensions and Benefits, JLL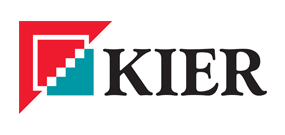 The world of pensions and how we retire has significantly changed, which presents a much greater need to plan ahead, and understand the options available. With this in mind, Kier has partnered with WEALTH at work to deliver tailored seminars to help our employees manage their plans – whether planning ahead for the longer term, or looking to retire in the short term.
Tony Ark, Group Pension Manager, Kier says, "employees tell us they are positive about the pension freedoms but they are also aware of the risks they now face when managing their savings in retirement. We want to help employees make the most of the new freedoms and our partnership with WEALTH at work has been designed to do just that".
"We are delighted to be supported by WEALTH at work in delivering this new financial education service to Kier employees. Since the pension changes in April this year, it has never been more important to provide high quality financial education to those who are nearing retirement. From my experience, I am aware what a difference it can make to employees as they work out how to get the most out of their pension and other savings and investments."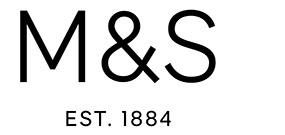 Marks and Spencer (M&S) has worked with WEALTH at work for a number of years using their expertise to provide financial education to its employees.
Alan Daniels, Employee Share Schemes Manager, M&S explained that M&S recognised one of the challenges it faced was communicating the benefits of its Save As You Earn (SAYE) scheme to its 70,000 employees. He comments, "With individuals based across 575 locations, working 24/7 and varying shift patterns, some of the more traditional methods of communication such as team briefings didn't always work."
M&S uses Yammer a closed social media application which can be accessed from a PC, tablet or mobile phone, 24/7 at home or in work by over 40,000 of its employees. Alan went on to explain, "This seemed a natural tool to help M&S achieve its objective of communicating the scheme and helping our employees really understand what the SAYE scheme could do for them as individuals."
WEALTH at work was able to develop an animation which not only communicated the SAYE scheme but overlaid some key educational messages, in a simple, short style and used examples that really brought the scheme to life for employees, in a cost effective way.
M&S were able to use Yammer to cascade the animation and employees were able to immediately 'like', comment or share it across other social media applications. Alan comments, "As the animation was uploaded to Yammer it could be displayed on tablets or mobile phones at traditional team briefings on the shop floor or in backstage areas. The animation was also played on large screens in restaurants across office locations."
M&S had such positive feedback, and the number of employees that applied to join the SAYE scheme increased by 11% and average savings increased by 19%. Overall, Alan went on to explain that he, "could see from comments that had been posted on Yammer that employee engagement has also increased."
Alan comments, "As the animation has proved such a hit, we took the decision to update it and use it for our most recent SAYE scheme launch. Early figures seem to suggest that once again, it is helping to engage employees with the scheme and really help them in deciding to participate."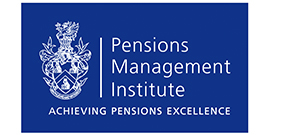 "It is alarming that 40% of employers offer their employees no guidance or support around the new pensions freedoms. This simply has to change. As part of the PMI's push to move things in the right direction for pension scheme members, our new Expert Partner WEALTH at work, will be at the forefront of helping to tackle this issue through speaking directly to the 6,500 trustees and pensions professionals who are members of the PMI.
"We welcome WEALTH at work to our growing list of 9 carefully selected Expert Partners, and look forward to helping to redefine and transform the way in which many employers support their employees in what is one of the most crucial decisions making processes they will ever encounter."
Kevin LeGrand, President, PMI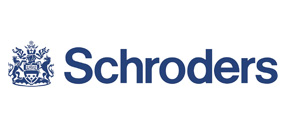 "We introduced financial education in the workplace to support changes to our pension scheme arrangements in 2011 and the seminars were very well received by our staff. As a result of the success, we have now moved to delivering financial education to all staff across all life stages of their career making sure that financial planning and support is embedded across the organisation.
WEALTH at work have made the process of delivering seminars in the workplace straight forward by using their industry experts and dedicated project management. We continue to deliver multiple seminars to differing age groups across Schroders and we very much look forward to continuing our partnership with WEALTH at work."
Neil Fraser, Pensions Manager, Schroder Investment Management Limited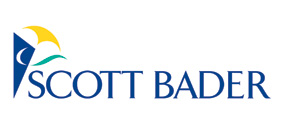 "We ran our first financial education programme with WEALTH at work in 2012, and have used their financial educational expertise to highlight to our employees the need for them to be more proactive with their personal finances. As a result of the programme, we are delighted that feedback from the employees who attended the range of sessions has been excellent. Our recent sessions have driven significant increases in membership of our Group Pension Plan which is now running at around twice the industry average.
We are pleased to work with WEALTH at work and greatly value the way in which their financial expertise is matched with our company needs, and service is delivered in a way that our people really engage with. We look forward to continuing our relationship with WEALTH at work in the future, and we would have no hesitation in recommending their services."
Richard Thomas, Group Head of Human Resources, Scott Bader Company Limited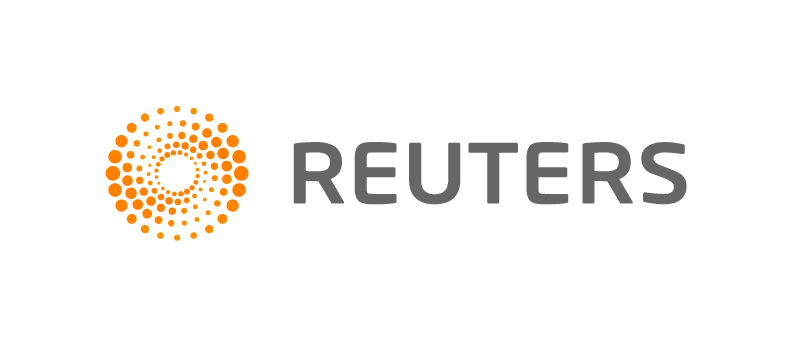 "We really wanted to drum up interest around the financial education programmes at a point where it's crucial for employees to get support around their retirement income options. Therefore, with the help of WEALTH at work, we put a process in place whereby, as members reach age 50, they're invited to a seminar that explains the options at-retirement."
Matthew Webb, Head of EMEA & APAC Benefits, Thomson Reuters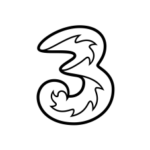 "One of the big focus areas for our employees wellbeing is financial awareness. This is why we partnered with WEALTH at work to offer a financial advice service for our senior managers which was provided by my wealth.
Engagement with our managers has been very positive and the advice service has provided valuable input into complex areas such as changes to the Lifetime and Annual Allowances.
We are exploring extending our relationship further with WEALTH at work to provide additional services for our employees under our financial wellbeing programme for 2017. We are hoping to include financial education seminars within our programme as we have been very impressed by the 'Preparing for Retirement' seminars."
Jannine Smith, Policy & Benefits Manager, Three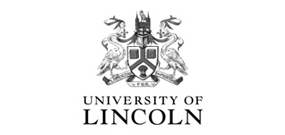 "Saving for retirement and understanding the complexities that this can involve is so important if you are to have the best chance of keeping your plans on track. The changes to Annual and Lifetime allowances have been sudden with potentially significant impacts. I left this session feeling much more informed and clear around what I needed to do and what options I could explore. I would recommend that others attend this session".
Professor Sara Owen, Pro Vice Chancellor, University of Lincoln
To find out how we are helping to develop students financial education please click here.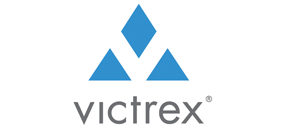 Polymer manufacturer Victrex launched a financial education programme in the summer of 2014 with the aim of engaging employees in the value of its benefits package, particularly its pension scheme.
WEALTH at work were brought in to introduce workplace financial education seminars for its three sites with content segmented into three categories based on employees' ages.
Sally Knill, Head of Reward, Victrex, says: "The idea of breaking the employee population into groups so that we could target information was a key aspect."
Topics covered included mortgages and student loans, long-term financial planning and retirement options. The seminars also included advice on how to spot and avoid financial scams.
Seminars took place at employee away days which were held off-site. Employees were emailed in advance about which seminar they were scheduled to attend.
Sally added "Since the seminars have taken place the number of employees who pay additional voluntary contributions into the trust-based defined contribution pension scheme has increased from two or three a year to 17 in three months, which demonstrates the effectiveness of the strategy. The fact that the seminars were delivered by an independent provider also boosted the programme's effectiveness."
The programme will be fully rolled out every three years to support employees' changing financial needs and aspirations as they progress to the next age group.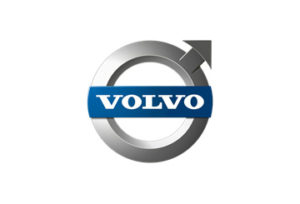 Volvo Group UK, one of the world's leading manufacturers of trucks, buses, construction equipment and marine and industrial engines, have rolled out WEALTH at work's financial guidance service to their workforce.
Nick Wheeler, Chair of Trustees, Volvo Group UK Retirement Plan comments;
"The Trustees were looking for a service which could best prepare our members to maximise their retirement income with all the flexibilities now available to them under the pension freedoms. We explored a number of options and the telephone guidance service offered by WEALTH at work ticked all our boxes. The service is tailored to our members, objectively focused and competitively priced."
University of Lincoln
Ian Hodson, Head of Reward, University of Lincoln, sits down with WEALTH at work to discuss the financial education programmes they have in place for their employees and how this has helped benefit their financial wellbeing, as well as the award winning financial education workshops designed specifically for the university's students.
To view the film please click below.
What our seminar attendees say.
Please see various comments below from delegates that have attended our seminars: