WEALTH at work supports various community initiatives. To find out more, please see below for a list of current community activities.
Community Sports Project of the Year Award
WEALTH at work proudly sponsored the 'Community Sports Project of the Year' Award in association with Merseyside Sports Partnership, the not-for-profit organisation which works to unlock the power of sport and physical activity to empower Merseyside's residents to be active for life.
The Merseyside Sporting Champions Dinner celebrates the county's sporting talent, as well as the people who make sport and physical activity happen here on Merseyside. It also raises much-needed money to fund bursaries for the county's future sporting stars. To find out more about Merseyside Sports Partnership please click here.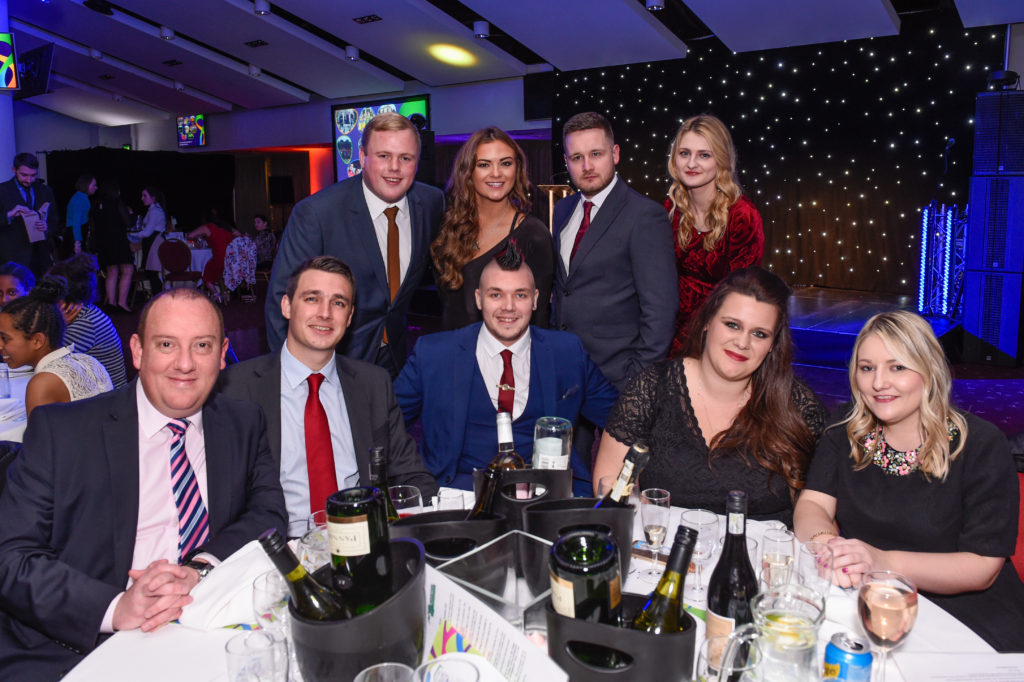 Image courtesy of Merseyside Sporting Champions Dinner
Lincoln County Hospital
WEALTH at work is proud to have sponsored the Safari and Rainforest Children's wards at Lincoln County Hospital and the Lincolnshire Emergency Blood Bike Service. To find out more please click here.
United Utilities
WEALTH at work sponsored United Utilities 'Yorkshire 3 Peaks Challenge.'  The challenge involved climbing the three highest mountains in Yorkshire in less than 12 hours.
United Utilities Pensions Manager, Allan Heron FPMI, and Steven Robson FPMI, Head of Pensions, hope to raise a significant amount of sponsorship for their two chosen charities; the Walton Lea Partnership and North West Air Ambulance.
Allan Chairs the Walton Lea Partnership which is a small local registered charity providing a safe and nurturing environment for adults with mental and/or physical disabilities.
University of Lincoln
WEALTH at work, in partnership with the University of Lincoln, announced in 2013 that an agreement was set up that would see both organisations working together to provide a commitment to the development of educational needs.
Included in this agreement was an exciting opportunity available to those students applying for a place on the University's undergraduate Business programmes for September 2013.   Kate Wills, a Business Studies student at the university was awarded the scholarship and is currently in her second year of placement, working within the Marketing department at WEALTH at work.
Read about what Kate's been up to below:
My time at WEALTH at work
"Working at WEALTH at work has been an experience which has allowed me to meet fantastic people and be involved in some exciting work. Taking part in work experience alongside my degree has also helped put a lot of what I have learnt from the classroom into practice.

Currently, I am in my second year studying business studies and this experience has really helped identify the area of business that I would like to progress into, which is marketing. Since working with WEALTH at work I have learnt a lot about marketing and have been able to make a lot of progress in my abilities both at university and in the workplace.

In my first year I was working within the marketing department and was given the responsibility for developing a marketing campaign to engage employees. I also worked closely with a local printing business to develop and introduce a new online printing system to the company.

This year I have joined the marketing department for the second time and had the chance to directly liaise with clients to create testimonials to use in newsletters and on the website and have also been involved in developing corporate advertising."